Meet Dawn Doll
Personal and Group Fitness Trainer, Beauty and Fitness Blogger and Nashville Makeup Artist!
---
A Serial Entrepreneur
Dawn Doll is savvy, stylish, super smart when it comes to the scene of fitness, fashion and beauty!  As you will see, she is also a serial entrepreneur! Dawn began her professional career as an Accountant, with a Bachelor of Science in Business and Accounting from the University of Minnesota. But it wasn't long before Dawn started her first of many successful businesses.
Over the past 15 years, Dawn immersed herself in studying all areas of the fitness.  She is a Certified Personal Trainer through the American Council of Exercise and has  more than 10 other fitness certifications including STOTT Pilates, Yoga, Gyrotonics, TRX Suspenstion Training, Kettlebell and more!
Dawn's most proclaimed venture in the fitness industry before FitScene was REVOLUTION Cycle + Fitness.  She founded REVOLUTION, the first "total-body" cycling studio, in 2010 in Minneapolis, MN.  REVOLUTION provided a fitness community that brought all the latest in cycling programming and equipment and other breaking trends in fitness under one roof.  Dawn was recognized by the National Association of Women business Owners as the 2014 recipient of the "Innovations in Service Award." Dawn sold the REVOLUTION studio in 2016 to pursue her dream of combining all of her passions in a new city– Nashville!
---
A Woman of Many Talents
In 2008, Dawn earned a license in Aesthetics from St. Paul College.  After moving to Nashville, Dawn attended and completed The Academy of Make Up Arts Certificate in Make Up Artistry.
Dawn is very passionate in Makeup Artistry and is active in the Nashville fashion, film, television and production scene.  She has collaborated on many fashion shows, photo shoots and video productions.  She loves to bring her talent to print and editorials and has worked with Sebastian Smith and other commercial photographers.  Bridal is an area Dawn loves– she can make a bride transform on her wedding day and can accommodate bridal parties of any size and scale.  Dawn is a licensed Esthetician and loves skin care and will bring your inner beauty out not just with her makeup artistry but also her expertise on how to bring your best skin forward first!  She is a proud consultant for the second largest skin care company in the world, Rodan & Fields.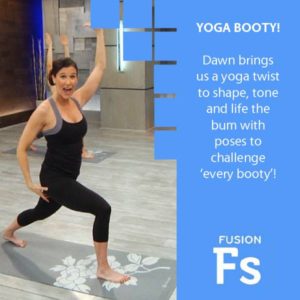 And, of course, she shoots fitness videos!  Dawn also is a lead talent at Wellbeats, Inc., a leader in virtual fitness content.  As a lead talent, Dawn has shot more than 15 fitness and wellness videos. She specializes in the area of Fusion Pilates and Yoga and corporate wellness "office break" videos, but also been lead talent and back talent in the genres of Kettlebell, Definitions and Express Strength Training. She also has served both as a production assistant and lead makeup artist to Producer Linda Shelton who has produced talent such as Jillian Michaels!

Finally, Dawn is the Co-Founder of FitScene.us, THE resource for what is hot on the scene of fitness, fashion and beauty. Dawn is the fashion and beauty blogger extraordinaire! She feels she has finally found a space to bring all of her passions, knowledge and experience together in the most exciting way imaginable.  She strives to stay on the pulse of what is hot or trending in "the scene" and prides herself on bringing her knowledge and experience to the FitScene community the latest and greatest information in all areas of content. Dawn is a primary writer on FitScene.us and serves as the Director of Content and Creative Strategy as well as co-manages FitScene's team of writers nationwide.
University of Minnesota Moorhead / Carlson School of Management (U of MN)
2001 Bachelor of Science  //  Major:  Accounting
St. Paul College
2008 Esthetics Diploma and Board of Cosmetology License
Academy of Make Up Arts
2016 Certificate of Completion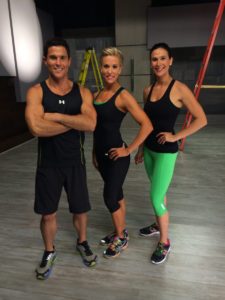 ACE Personal Trainer
American Council on Exercise (ACE)
CPR/AED Professional Rescuer for Healthcare Provider
American Red Cross
STOTT Pilates Mat, Reformer, Cadillac, STOTT Pilates/Merrithew Health Chair and Barrel Full Certification Instructor and Fitness, Inc.
Power Yoga Instructor
Corepower Yoga
Zenga (STOTT Pilates Yoga on the Reformer) STOTT Pilates/Merrithew Health
Krankcycle Cycling Instructor                                                                           Krankcycle, Johhny G College of Knowledge
RealRyder Cycling Instructor                                                                            RealRyder, Inc.
Schwinn Cycle Group Instructor
Nautilus, Inc.
Indo-Row Group Instructor
Nautilus, Inc.
Gyrotonic Group and Personal Instructor
Gyrotonic, Inc.
PILOXING Group Fitness Instructor
PILOXING, Inc.
Corebar Certified Instructor
Corebare Inc.
TRX Suspension Group and Personal Trainer
Anywhere Fitness, Inc.
Kettlebell  Group and Personal Trainer
Kettlebell Concepts, Inc.
Skin Therapy / Esthetics Diploma and State Licensee
St. Paul College
Endermology Cellulite Reduction and Lymphatic Therapy
Litespa, Inc.
Ionithermie Cellulite Reduction/Body Detox Certification
Dragonfly, Inc.